Latest Acoustic Fencing Barrier Technology
Welcome to AcousticFencing for affordable and effective acoustic barriers, noise reduction panels, noise fencing and customized acoustic fencing. The commercial acoustic fencing is a noise reduction panel, modular and versatile, formed to create acoustic sound barriers on construction sites. The acoustic fencing does not require foundation work and is extremely simple and quick to install. Also they can be reused time and time again. Mounting the panels next to each other to create a complete barrier system that allows a virtually seamless wall to contain the dust and noise of any construction or event site, in addition to being an effective visual barrier for promotion of the company branding.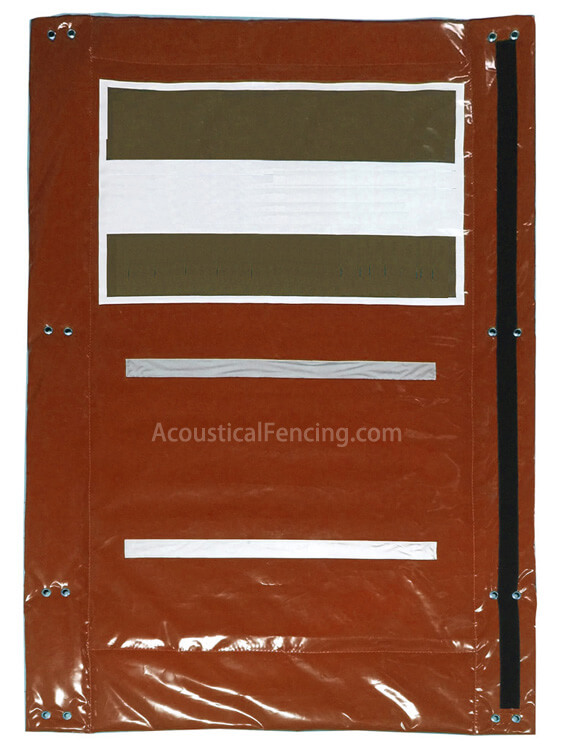 Powerfully Balances Acoustics
The sound insulating acoustic fencing is the ideal sound solution panel to reduce noise pollution generated by construction work and event sites in close proximity to residential or protected areas. As an acoustic fencing factory and supplier, our studies show that acoustic fencing on construction and events sites lessens complaints received by contractors. Acoustical fencing is often used in many industrial applications, in public exercises such as bars and discotheques or for residential installations. The acoustic fencing sound reduction panels provide a typical field attenuation on site of 15-27dB depending on geometry.
Acoustic Fencing Applications
Most acoustic fencing reviews are positive and they recommended for installations both inside and outside are resistant to all weather conditions. It is used in all cases in which noise reduction is required for the acoustic impact of the activities on sensitive receptors.
Tailored Acoustic Fencing Specification
We offer an existing range in two standard sizes: Acoustic Fencing AF3 (1.2m x 2.4m) and AF3 plus (3.5m x 2m). However, we also have extensive manufacturing capabilities to satisfy the differing specific needs of our clients by providing tailored barriers to any dimensions. We are fully equipped to deliver large volumes to even the tightest of deadlines. Our tailoring options also extend to custom density and type with regards to the sound absorbent material within the barriers. In addition corporate branding options are available.
Ease of Assembly
Acoustic fencing can be installed on any type of fence. Specially designed to be installed with ease and in the absence of skilled personnel, is available in two versions: 19dB and 27dB version. In both versions with mounting enclosure, the panel has eyelets, hooks and accessories that allow for installation on any type of metal fence construction, grilled, scaffolding or residential fence.
Typical installations for our Acoustic Fencing are:
Mobile or temporary acoustic fencing on construction sites;
Acoustical Fencing for car washes.
Sound-absorbing shields for generators or outdoor units of air conditioning;
Acoustic fencing for activities such as sandblasting and cleaning facades and monuments;
Soundproof Fencing to reduce the inconvenience caused by public exercises such as bars and nightclubs;
Acoustic shielding systems for cutting wood and metal;
Residential Acoustic Fencing to increase privacy and acoustic comfort;